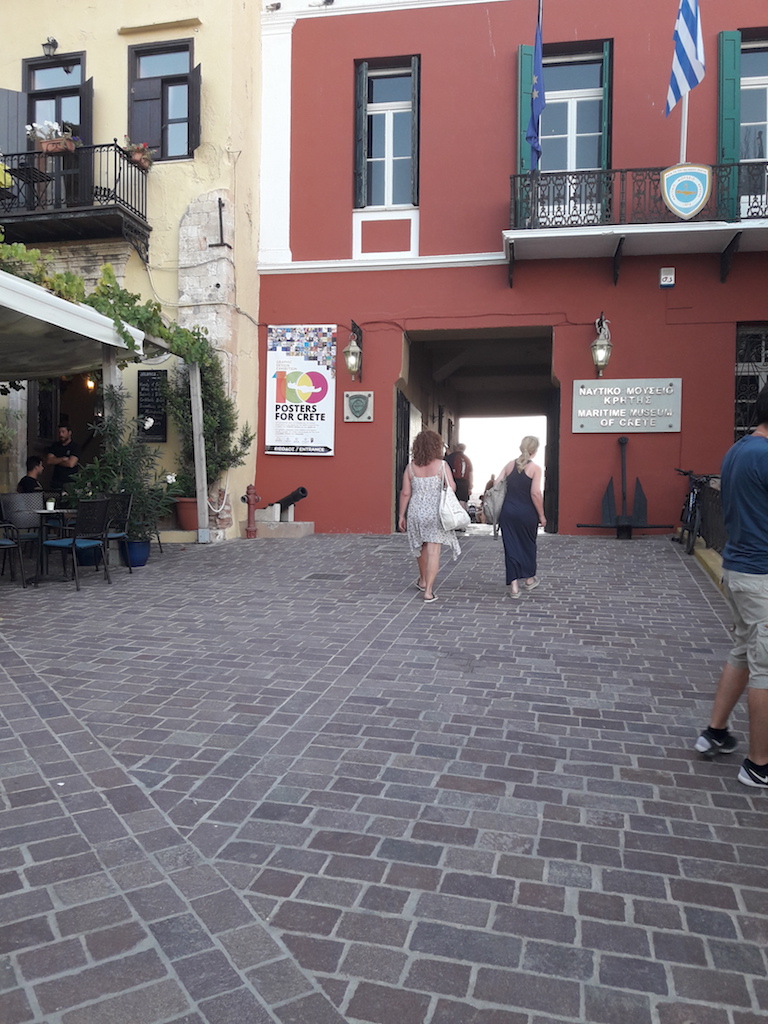 Last night, we attended a graphic design poster exhibition held in Chania. It is organized by Omen Art Shop Gallery, the Region of Crete, the Regional Unit of Chania, the Municipality of Chania and the Ephorate of Antiquities of Chania. The  exhibition showcases 100 posters made by 100 graphic designers who were invited to create a poster about Crete. Copies of these posters are available at a very low price and the money raised will support two organizations for children with disabilities.
The exhibition will be open until August 18th 2017 at Firkas fortress in the old harbor of Chania on Crete from 10 a.m to 5 p.m and from 7 p.m. to 10 p.m.
We encourage people to visit Firkas and not miss this exhibition. We surely enjoyed the posters and their messages.
Best wishes for a successful exhibition!